Delight Yourself
Welcome to HOLLSPA! We believe our Floating Shower Bench is the most beautiful, comfortable, and strong floating shower bench you will ever experience! It's also the only fully customizable floating bench in the market, with a patented system that conceals all attachments behind the wall. Its design creates a gap between benchtop and wall for the water to easily runoff, making it simple to clean and virtually maintenance-free.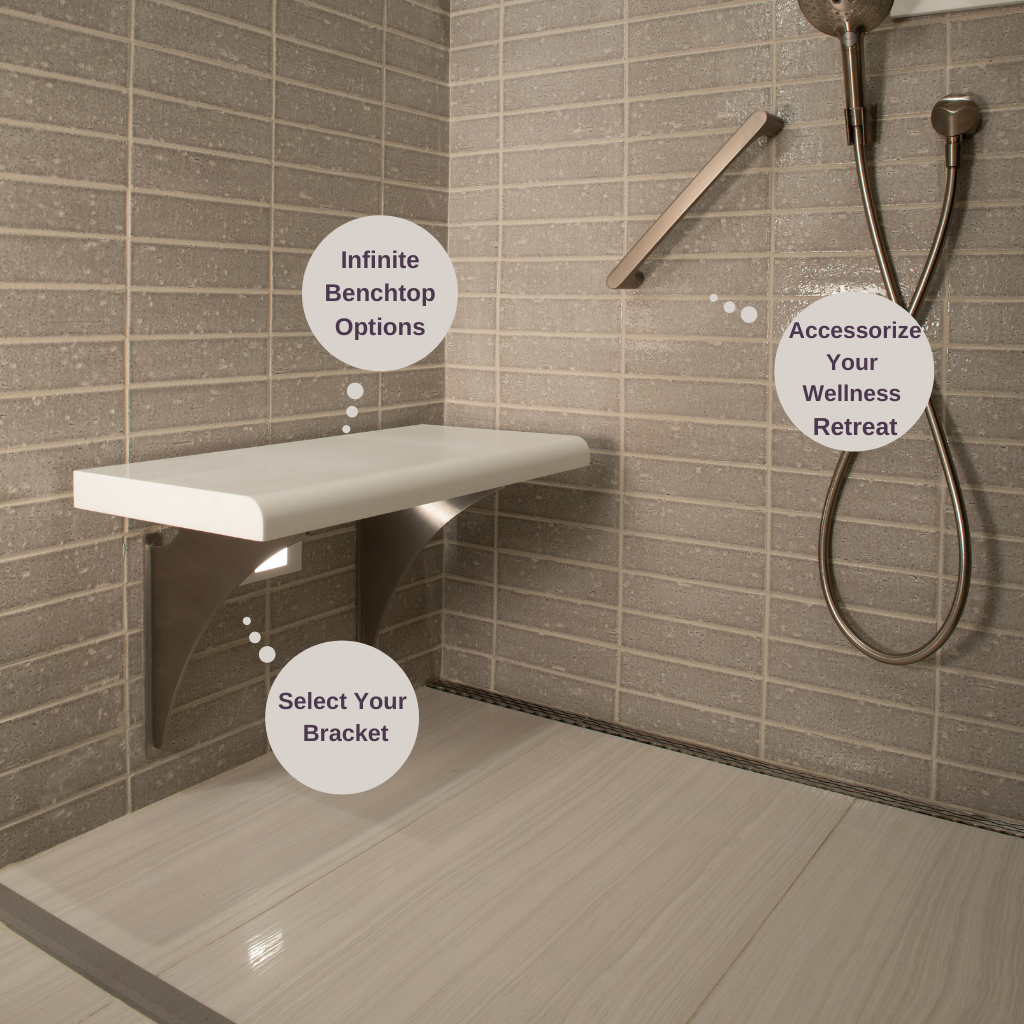 Your Own Wellness Retreat
Imagine your new Shower Wellness Retreat, where you will begin each day energizing yourself for the life awaiting to be lived, and return each evening to relax, heal, and restore your body and heart. A place where you can sit down and retreat in wellness. That's exactly our vision for the HOLLSPA Floating Shower Bench!
Learn More
Meet the Inventor
Davis Holland's path to become an accomplished architect, universal design professional, tile/stone specialist, and visionary inventor can be traced back to his childhood in Brazil. There, Davis' passion for architecture and design was born, as he watched his dad, a German high-school science teacher, experiment with indigenous materials around the house. One of these early explorations was the fabrication of sun-dried adobe tiles formed on hand-made frames at age five. Those original tiles are still intact in the family home in Sao Paulo, Brazil.
Meet Davis